I know, I know. It's been an age since I've updated this website. Completely my fault. Sorry.
It's not that nothing has happened in the past year and a half (a lot has! I've put together a separate post about it!). It's just that, for one reason or another, I haven't had time – or motivation to blog much. But this changed when my friend Margaret Perry posted on Twitter about a project she is doing with her classmates at the University of York called #CurateMyLife. The objective, she explains, is to "connect the public with a sense of heritage and to see how their lives contribute to our understanding of culture." The topic through which she has invited participants to share their personal sense of heritage is classic film. Fun, right?
Unfortunately, I'm not able to tick off every box as the majority of my classic film collection is back in California with my parents. (I moved back to London last September for a Museum Studies course and am set to stay long-term – more on that in the next post!) But here are some photos of things I do have with me, as well as a few unforgettable classic film-related memories.
Classic film-related household object
This is literally the only household object relating to classic film that is in my flat. It's a tea mug with a lovely Disneyfied illustration of Scarlett O'Hara, created by Alejandro Mogollo. He's a wonderful artist and sells a range of products depicting everyone from Barbra Streisand to Ava Gardner to Marilyn Monroe. Check out his shop and get one for yourself!
Picture of me and friends enjoying a classic film experience
Mama Bean and I at the launch for Vivien Leigh: An Intimate Portrait. London, 2013.
Some of my favorite people in the world at the launch for Vivien Leigh: An Intimate Portrait. London, 2013.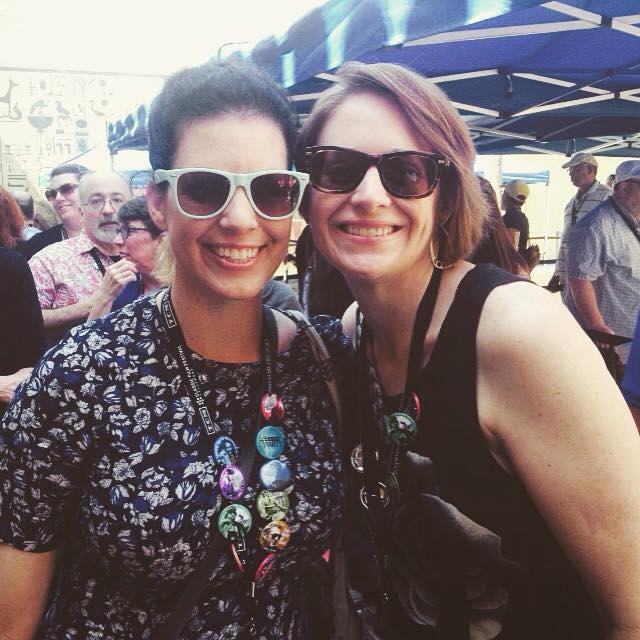 Boobs and buttons. How many pieces of flair did you collect? With HBIC Jill Blake in line for Gunga Din at the TCM Classic Film Festival in Hollywood, 2015.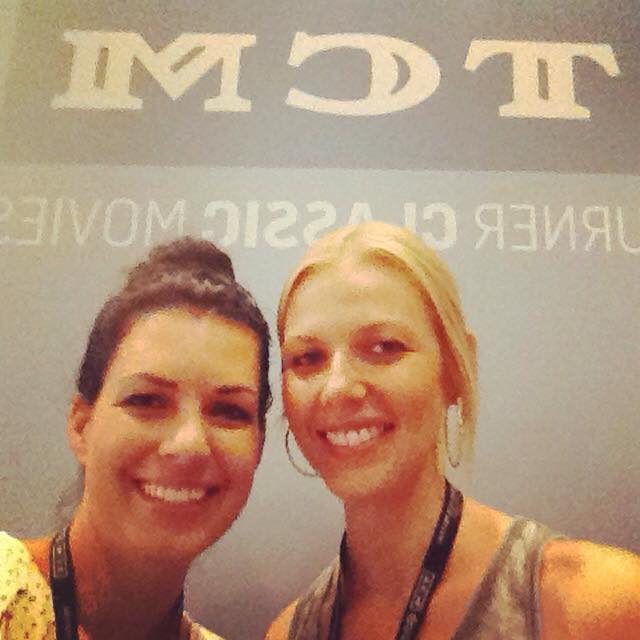 With my BFF Amy who I've known since the 6th grade. TCM Classic Film Festival, 2015.
My amazing boss, Jenny Abbe (right) and former neighbor Judy (left) threw me a going away/book signing party last summer in Redding, CA. I miss them very much!
Selfie with TCM's Robert Osborne
Gone With the Wind 70th anniversary celebration. Marietta, Georgia, 2009.
Classic film book collection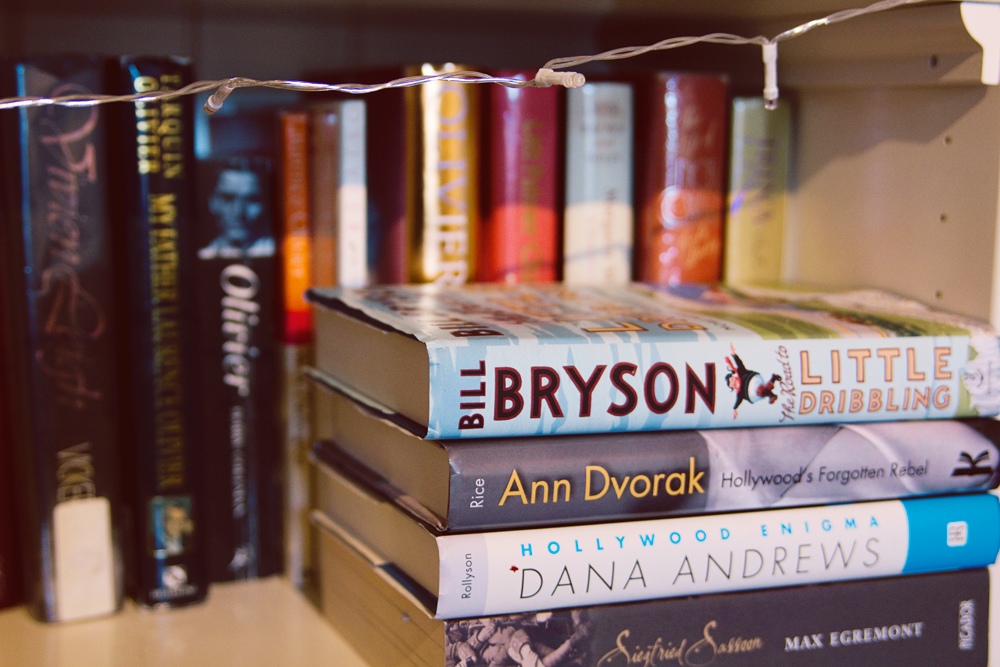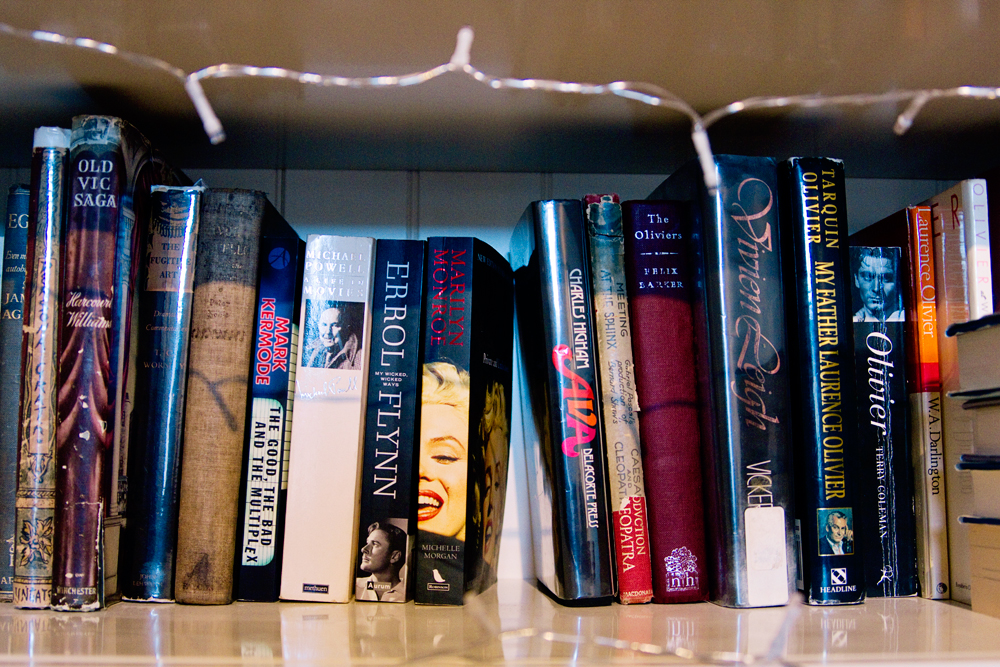 Favorite movie star biography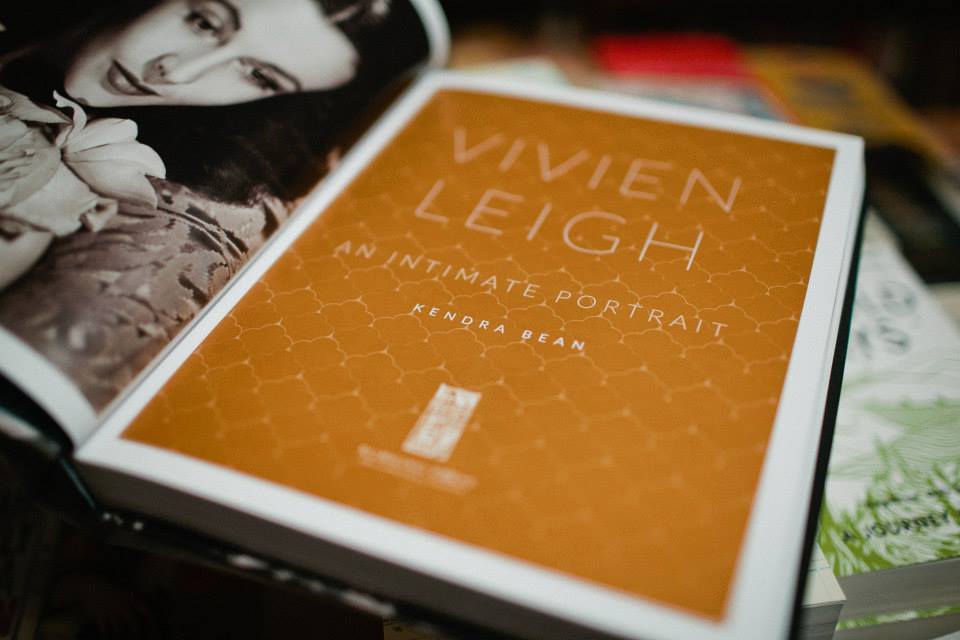 I hear this one is pretty good.
Misc.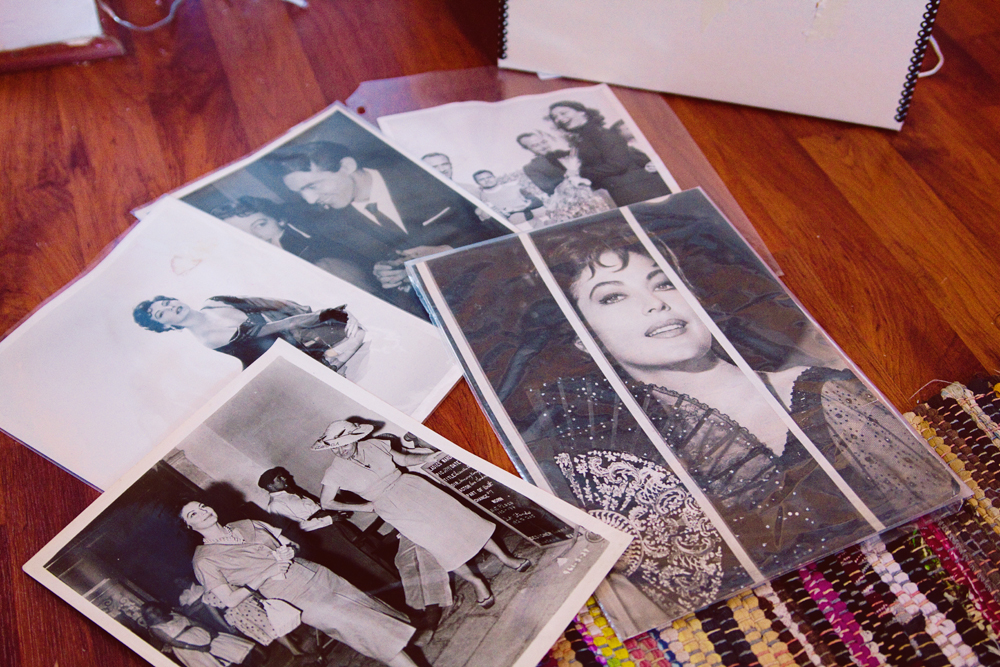 I'm currently co-authoring an illustrated biography on Ava Gardner which will be published by Running Press in 2017. Part of the process has been collecting original photographs. These are just a few examples of what we have found so far.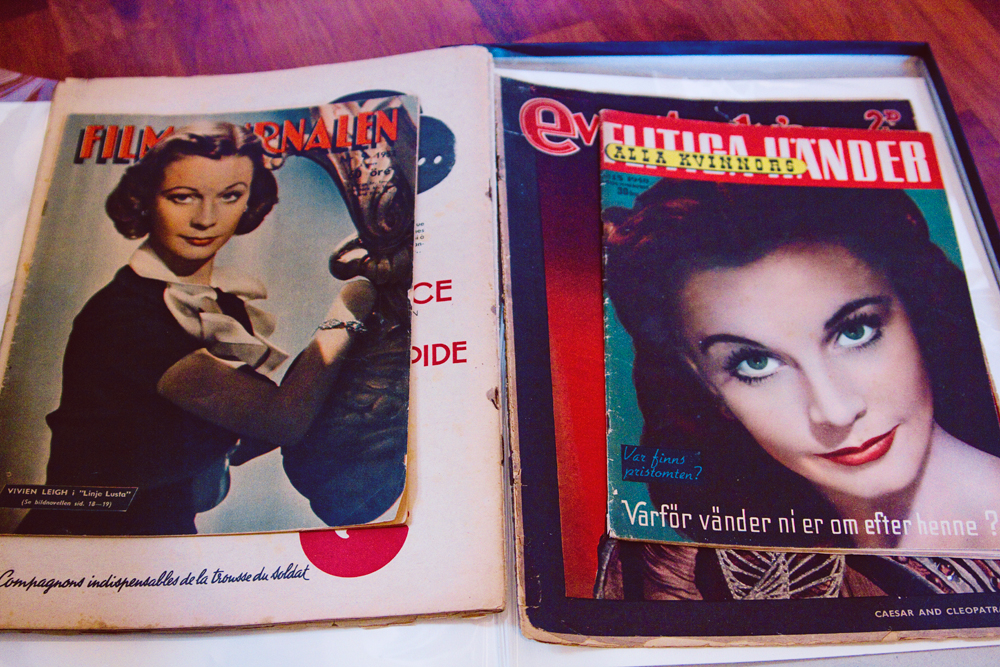 My main subject for collection is Vivien Leigh. I collect mainly paper goods – original photos and magazines and have been doing so since 2004.
The current view of my desk. Tea: check. Ava Gardner biographies: check. Folders and notebooks full of notes and articles: check. British Newspaper Archive: check. Yep, it's an Ava writing day.
I hope you enjoyed this peek into my personal world of classic films. Until next time!