Last Sunday was a perfect day for an autumn photo walk. The fog was settling in and the bright fall colors are out in force, so I put on my coat and scarf, grabbed my camera, and trekked up to beautiful Hampstead in North London, where I was joined by my friend and Ava Gardner co-author, Anthony, and his partner Tony.
The first stop for me was St. John-at-Hampstead Church, also known as Hampstead Parish Church, to pay a visit to the grave of actor Anton Walbrook. Best known for his performances in Michael Powell and Emeric Pressburger films of the 1940s (see, in particular: The Life and Death of Colonel Blimp and The Red Shoes), this handsome and sensitive Austrian has fascinated me for a long time. I would love to read a biography about him, but unfortunately, at this point in time, all the information we can glean about him comes from film periodicals, newspapers, and biographies of his associates.
Buried opposite Anton is the British actress Kay Kendall, former wife of Rex Harrison, who died of leukemia at age 32. She was an accomplished comedienne and also a good friend of Vivien Leigh, who spoke at Kay's memorial service at St Martin-in-the-Fields. Also buried in the vicinity are George and Gerald du Maurier, grandfather and father of authoress Daphne du Maurier (of Rebecca and Jamaica Inn fame); the Llewelyn Davies family (Sylvia Llewelyn Davies, Gerald du Maurier's sister, was the mother of the boys who inspired J.M. Barrie's Peter Pan); and actor Beerbohm Tree. Across the street, in the old churchyard, one can find the tomb of English painter John Constable and his wife, Maria Elizabeth.
Hampstead Parish Church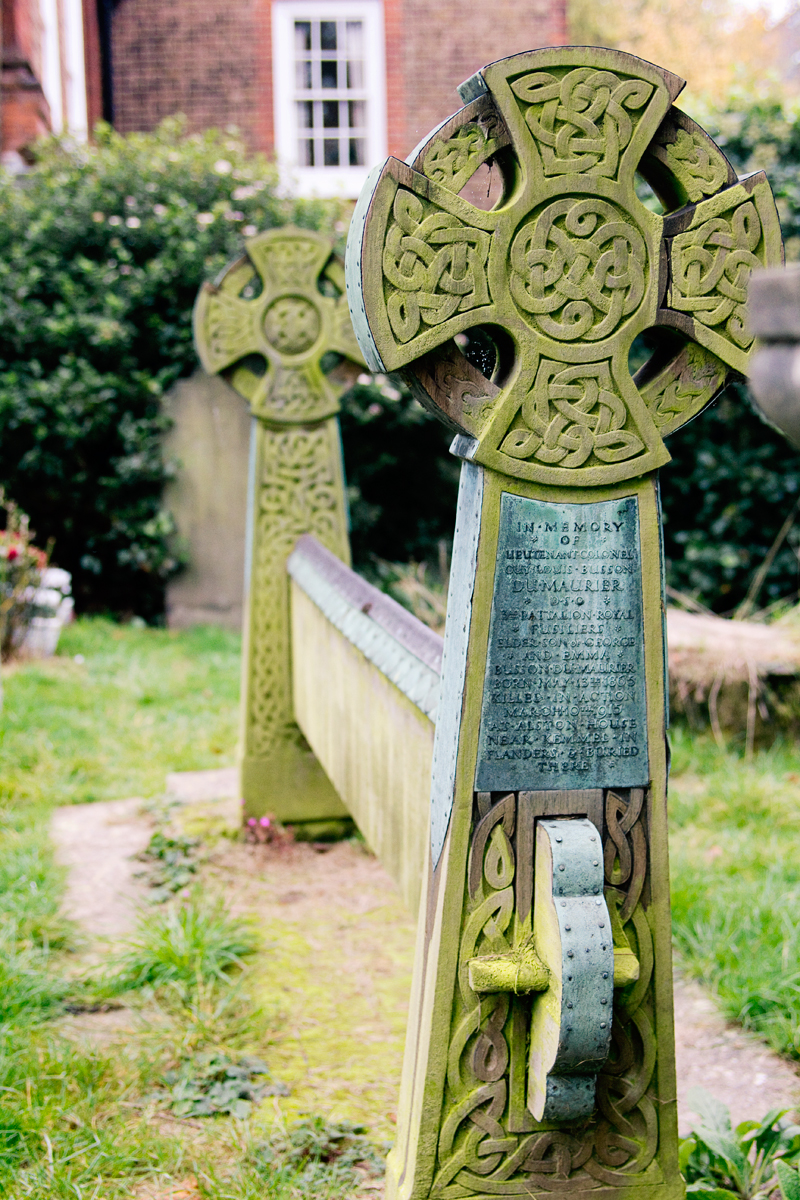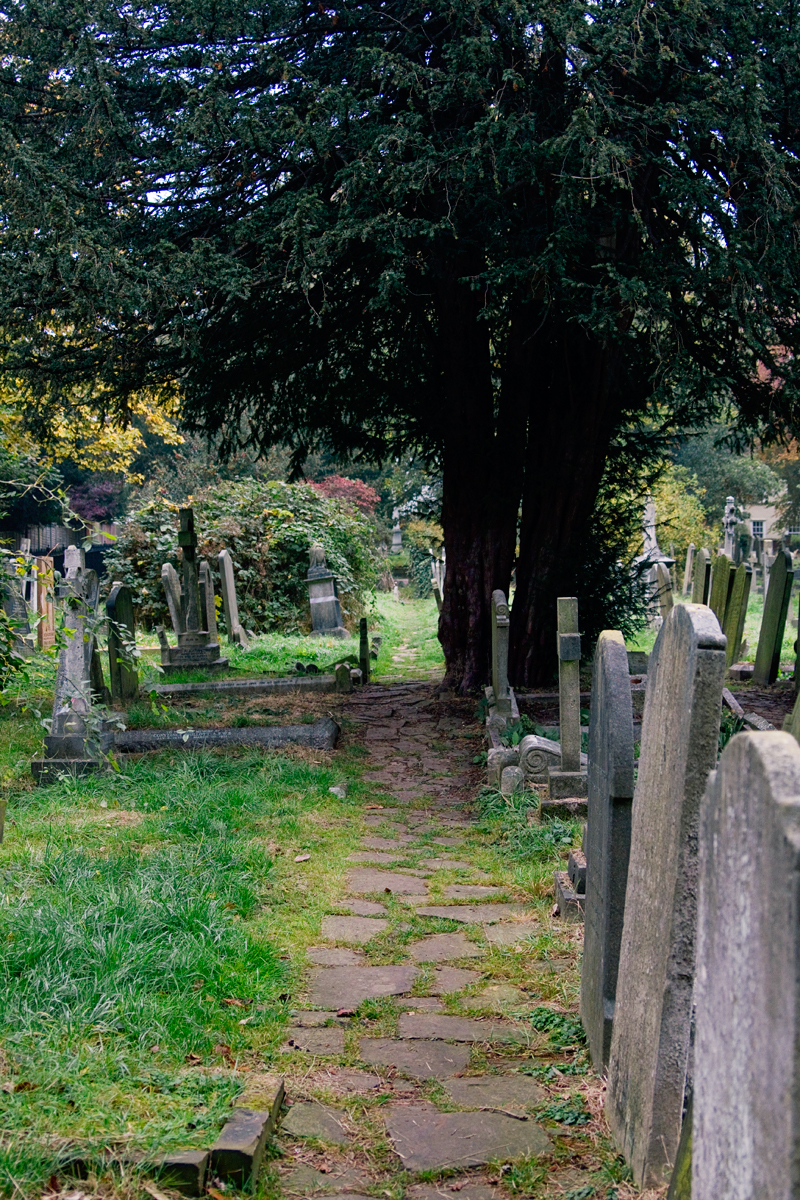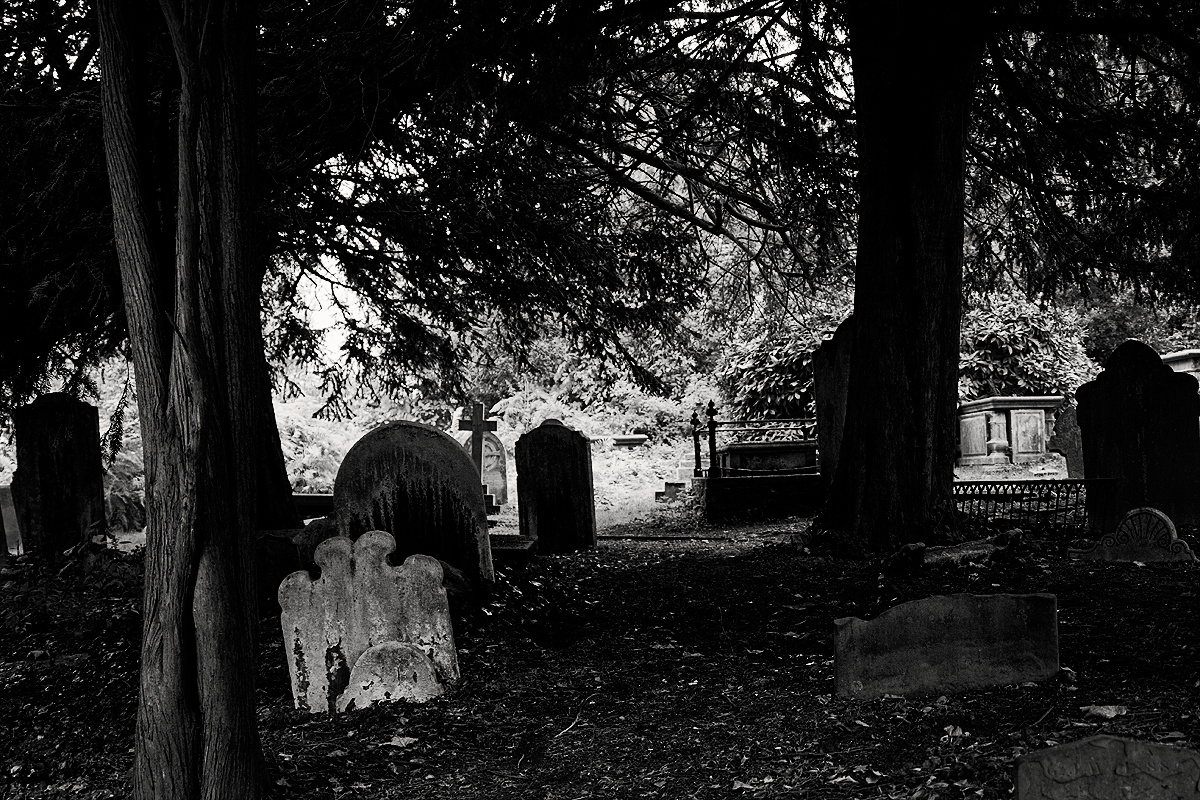 Hampstead Heath and Pergola
After lunch we walked over toward Burgh House and Hampstead Heath. The heath is one of the best places in London to capture autumn in glorious color. So many varieties of trees! Hampstead also has a very old-world, villagey feel. And it's full of hidden treasures, like the Hampstead Pergola and Hill Garden, which I was unaware of before last week.
According to Historic UK, the Pergola was commissioned by Lord Leverhulme, who owned the mansion attached to the grounds.
He wanted it to be the setting for extravagant Edwardian garden parties, while at the same time being a place where his family and friends could spend long summer evenings enjoying the spectacular gardens.
Today the Pergola is a secret garden, unknown to many tourists. But it's well worth a visit for it's decaying atmosphere, with creepers foliage overtaking the concrete structures. It called to mind Miss Havisham and her crumbling surroundings in Great Expectations. I hear the rose garden is glorious in the summer.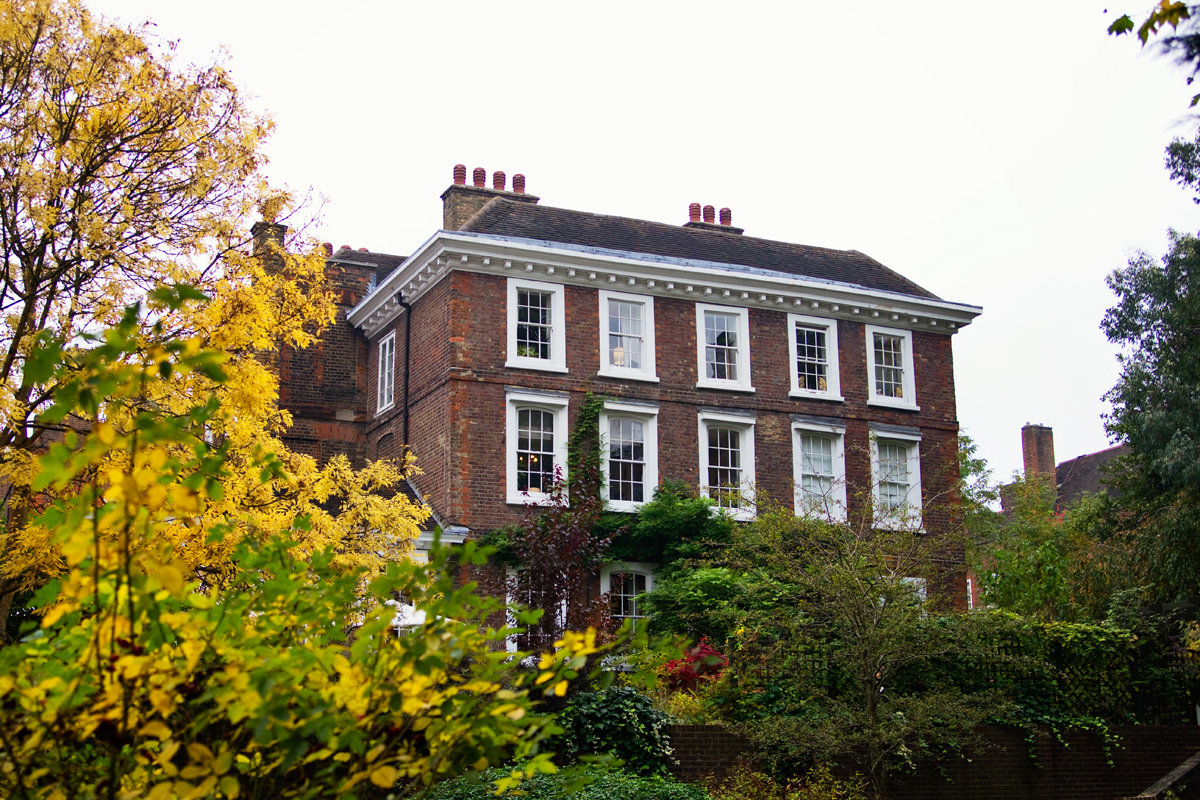 Burgh House and Hampstead Museum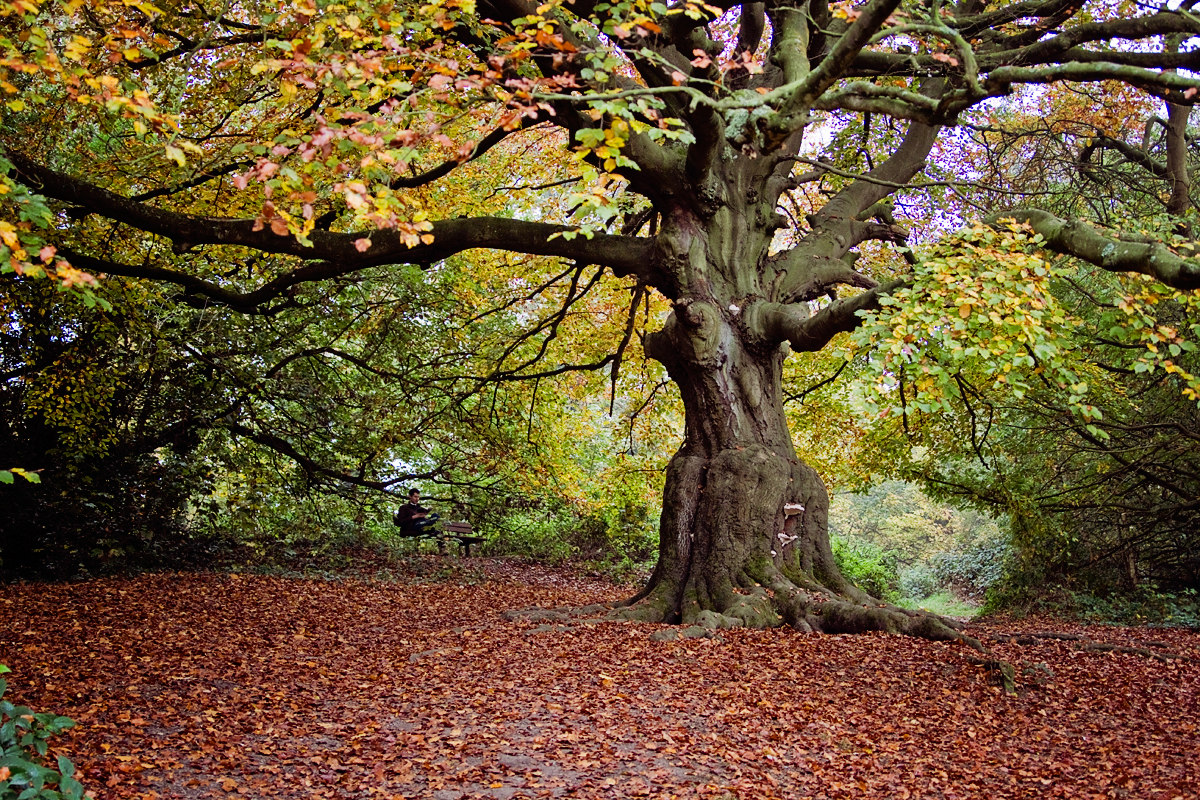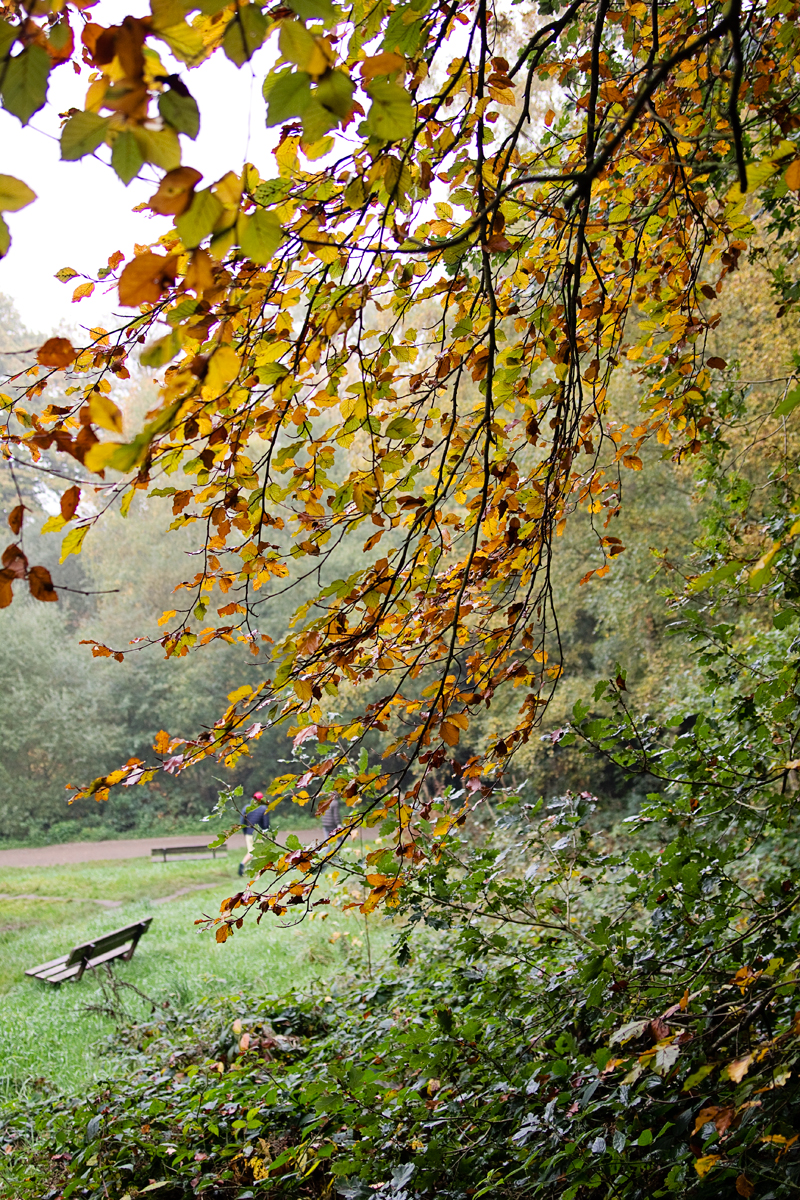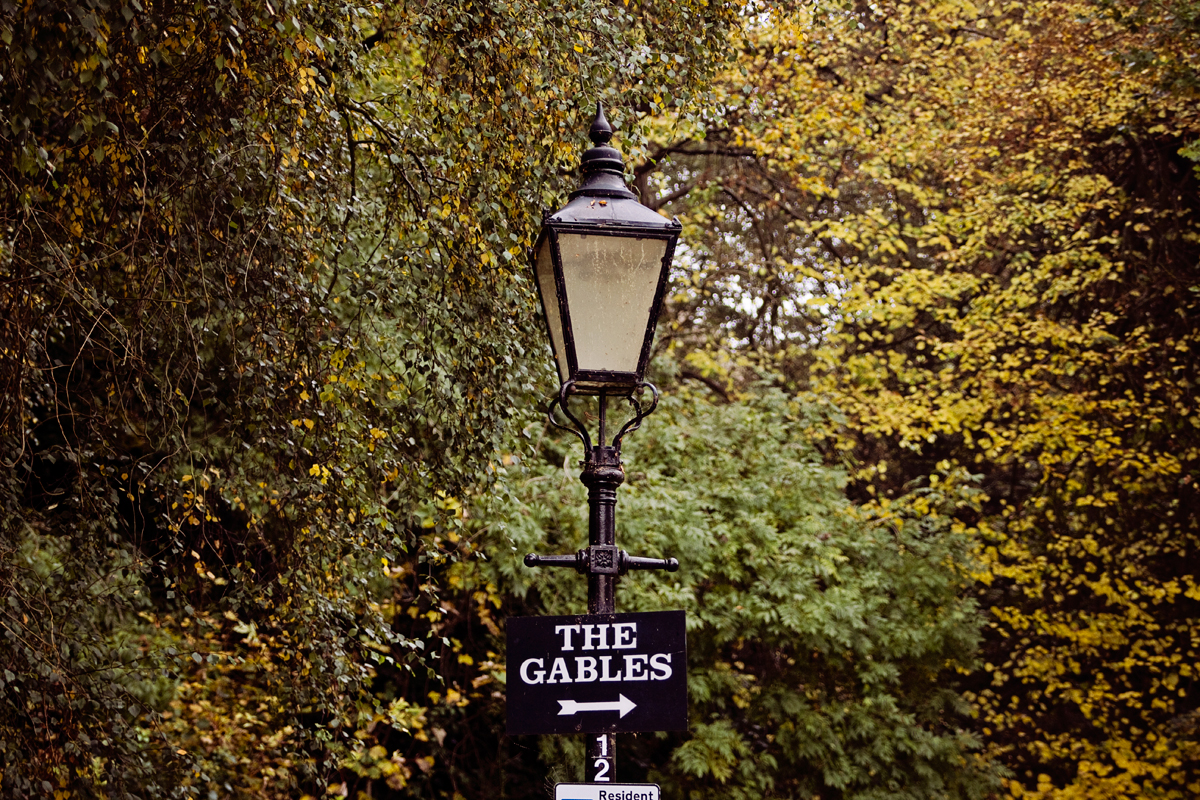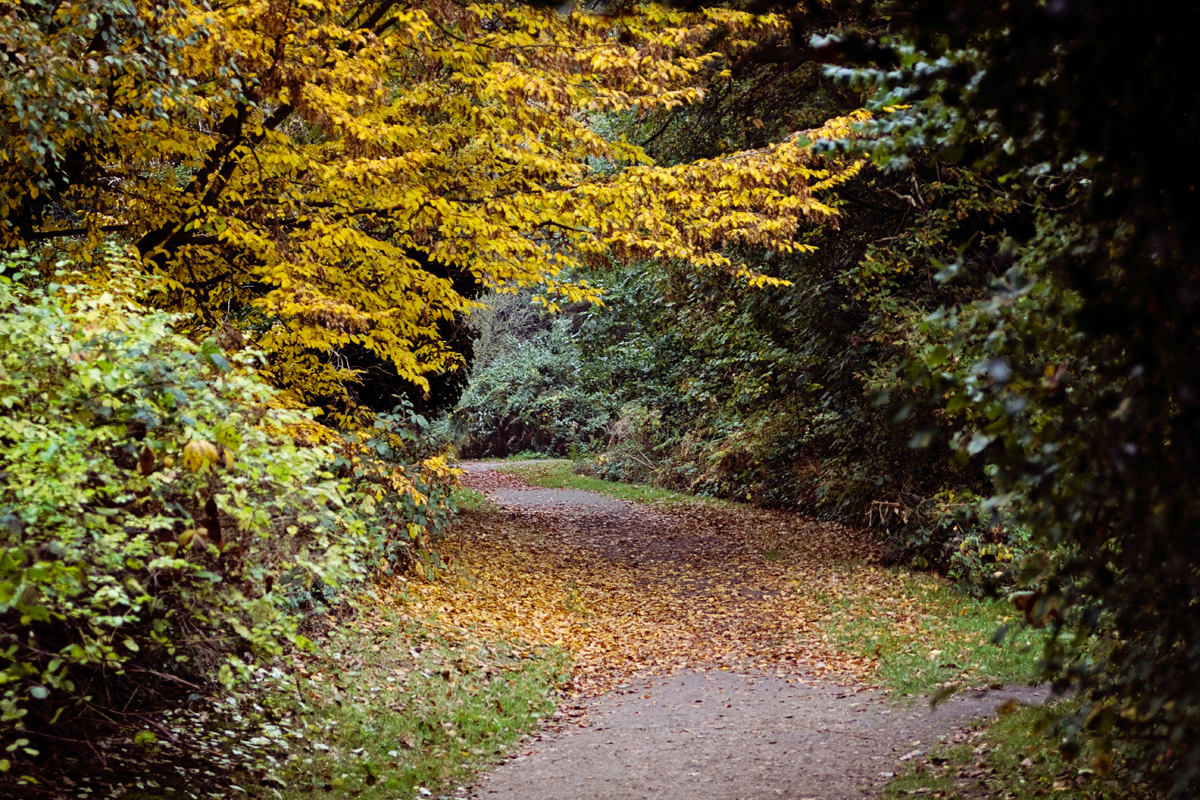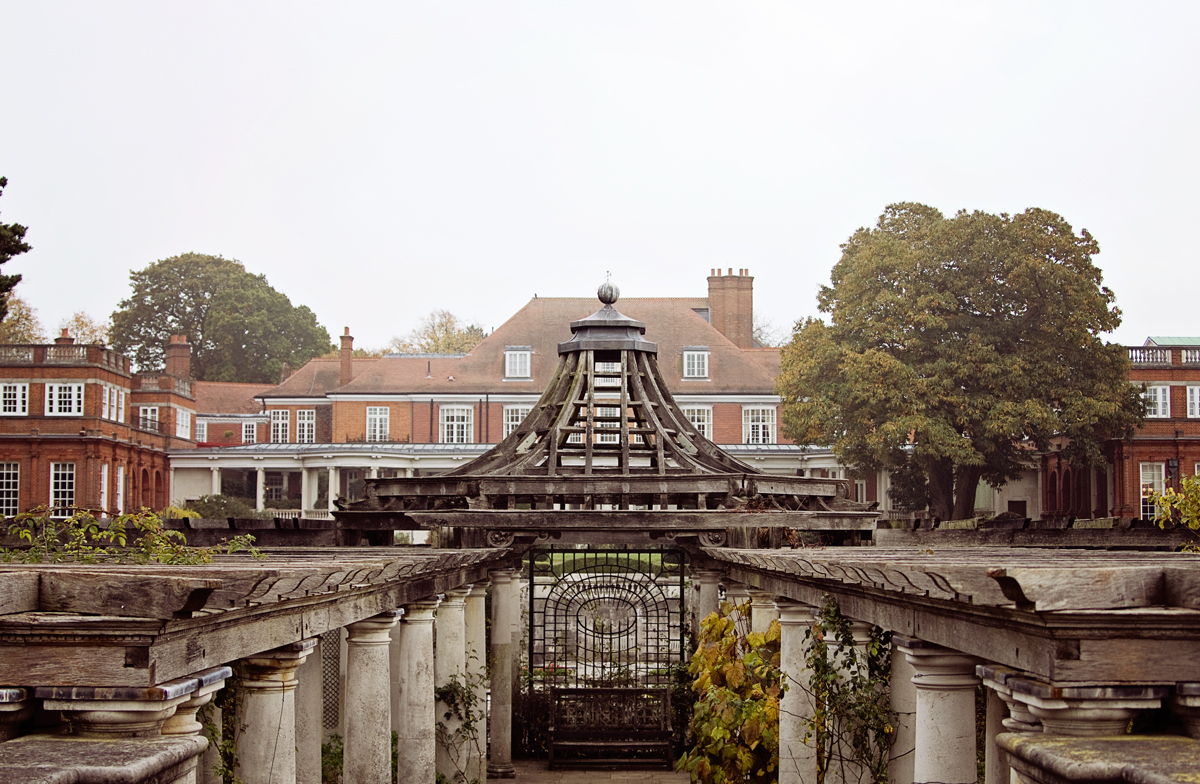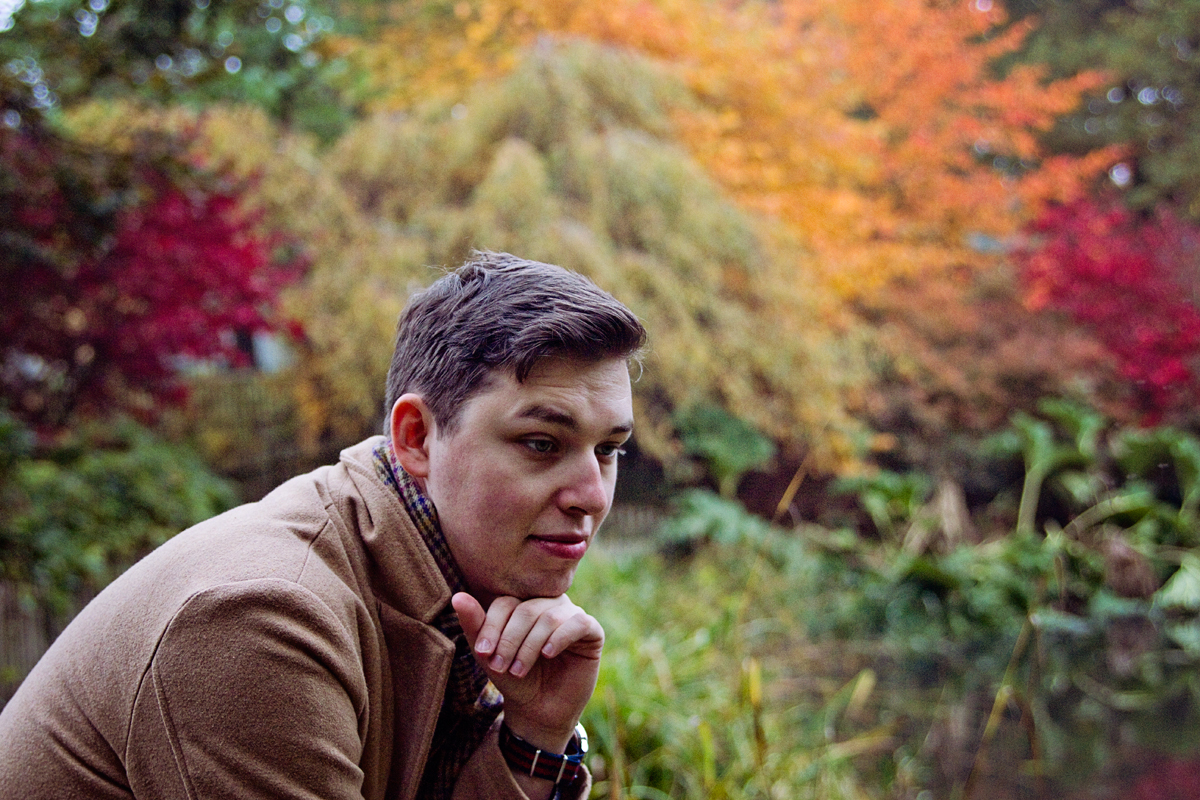 Anthony, channeling a Todd Haynes film