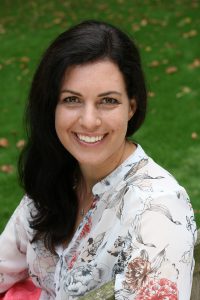 Just a small-town girl from northern California living her best nerdy life
Hi, I'm Kendra, an author, historian, and museum curator. I've written books on Vivien Leigh and Ava Gardner, and articles/essays for the BFI, National Portrait Gallery, Cohen Film Collection, Bright Lights Film Journal, i-5 Publishing, and Manchester University Press. I've also appeared on FilmStruck, the BBC Breakfast Show, Newstalk Radio Ireland (The Green Room and The Picture Show), Today Extra (Australia), the Frank DeCaro Show, and BBC Radio 4.
I love films, history, and film history, which explains why I've got MAs in both film studies and museum studies. Luckily, I've been able to combine these two passions by lecturing at museums on topics such as Vivien Leigh: Stardom and Screen Image, and How the Glamour Shot Changed Hollywood (Walt Disney Family Museum). I also run the Vivien Leigh and Laurence Olivier fan site, VivAndLarry.com.
I'm currently the Collections Assistant at the National Science and Media Museum in Bradford and live in West Yorkshire with my husband and cat.