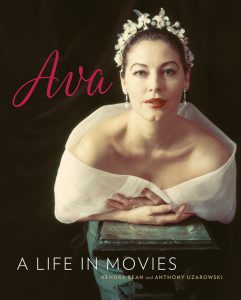 Renowned for her screen performances, down-to-earth personality, and love affair with Frank Sinatra, Ava Gardner left an indelible mark on Hollywood history. Her adventurous life story is told through authoritative text and hundreds of photos in Ava: A Life in Movies.
Ava
is an illustrated tribute to a legendary life. Authors Kendra Bean and Anthony Uzarowski take a closer look at the Academy Award-nominated actress's life and famous screen roles. They also shed new light on the creation and maintenance of her glamorous image, her marriages, and friendships with famous figures such as Ernest Hemingway, John Huston, and Tennessee Williams.
From the backwoods of Grabtown, North Carolina to the bullfighting rings of Spain, from the MGM backlot to the Rome of
La Dolce Vita
, this lavishly illustrated biography takes readers on the exciting journey of a life lived to the fullest and through four decades of film history with an iconic star.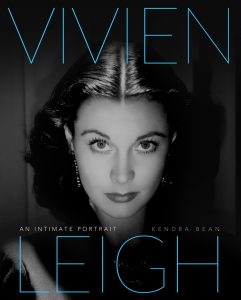 Vivien Leigh's mystique was a combination of staggering beauty, glamour, romance, and genuine talent displayed in her Oscar-winning performances in Gone With the Wind and A Streetcar Named Desire. For more than thirty years, her name alone sold out theaters and cinemas the world over, and she inspired many of the greatest visionaries of her time: Laurence Olivier loved her; Winston Churchill praised her; Christian Dior dressed her.

Through both an in-depth narrative and a stunning array of photos, Vivien Leigh: An Intimate Portrait presents the personal story of one of the most celebrated women of the twentieth century, an engrossing tale of success, struggles, and triumphs. It chronicles Leigh's journey from her birth in India to prominence in British film, winning the most-coveted role in Hollywood history, her celebrated love affair with Laurence Olivier, through to her untimely death at age fifty-three in 1967.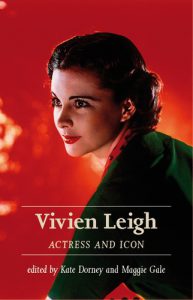 This edited volume provides new readings of the life and career of iconic actress Vivien Leigh (1913-67). Written by experts in theatre and film studies and curators from the Victoria and Albert Museum, it uses newly accessible family archives to explore the intensely complex relationship between Leigh's approach to the craft of acting for stage and screen and how she shaped, developed and projected her public persona as one of the most talked about and photographed actresses of her era. 
Featuring key contributors from the UK, France and the US, the chapters range from analyses of Leigh's work on stage and screen to her collaborations with designers and photographers, an analysis of her fan base, her interior designs and the 'public ownership' of Leigh's celebrity status during her lifetime and beyond.
* I have contributed a chapter on Vivien Leigh and her fans.
"If there's a book that you want to read, but it hasn't been written yet, then you must write it." ― Toni Morrison
Essays
Victorian Psychiatric Photography: History, Archives, Ethics (UCL MA Museum Studies dissertation, 2016)
Considering Bethlem's History ("The Weight of History" exhibition booklet, Bethlem Museum of the Mind, 2016)
How the Glamour Shot Changed Hollywood (presented at the Walt Disney Family Museum, 2015)
Vivien Leigh: Stardom and Screen Image (presented at the V&A, 2014)
Vivien Leigh: A Star in Wartime (NPG, 2014)
Vivacious Vixen (article on Vivien Leigh for Gone With the Wind commemorative magazine, 2014)
Becoming Scarlett (DVD booklet essay for the Vivien Leigh Anniversary Collection, Cohen Films, 2013)
Remembering Vivien Leigh (BFI, 2013)